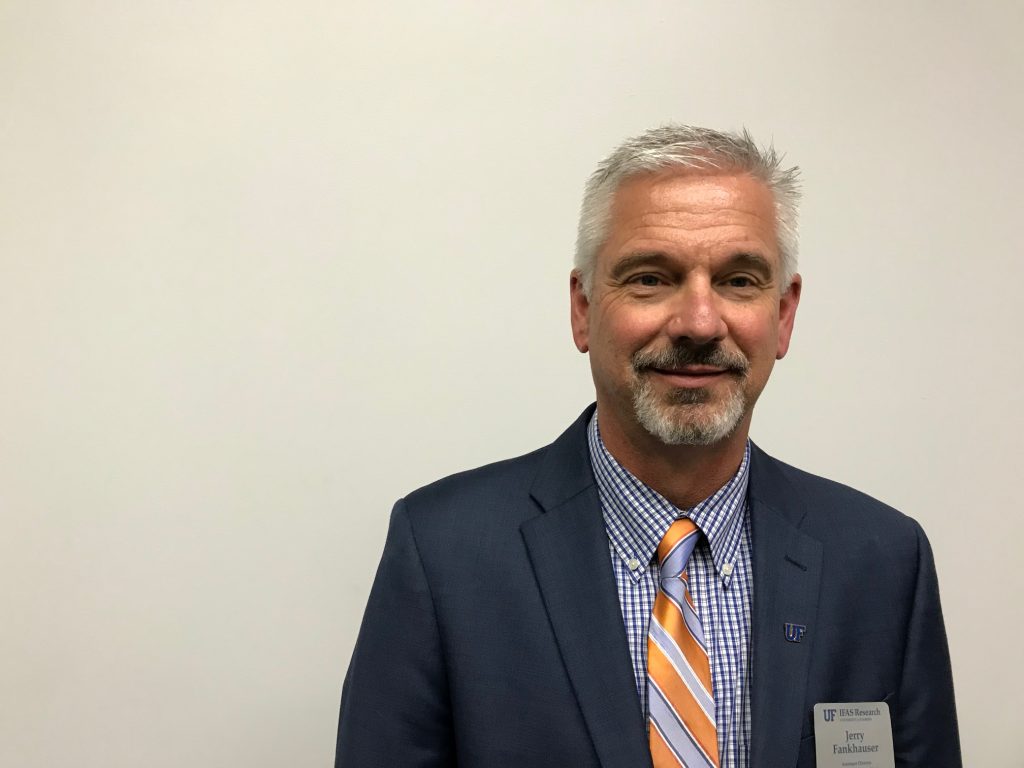 By Ernie Neff
The fact that growers will be able to legally grow industrial hemp in Florida doesn't necessarily mean the crop can be grown successfully, a University of Florida Institute of Food and Agricultural Sciences (UF/IFAS) official says.
"There is a huge interest in industrial hemp in the state of Florida," says Jerry Fankhauser, assistant director of the UF/IFAS Florida Agricultural Experiment Station and lead oversight manager of the UF/IFAS Hemp Pilot Project. "And a lot of it is because of the internet, social media and farmers that talk to each other, not only in the state of Florida but beyond … Now just having the right and ability to grow hemp doesn't mean you can successfully grow it. That's why our science being done at the University of Florida is so critical, to get a good understanding" of what cultivars or varieties may work best.
Fankhauser, who moderated a hemp panel at the November Florida Ag Expo, says one concern for hemp growers in Florida is the length of daylight. Another concern is keeping tetrahydrocannabinol (THC) levels in the industrial hemp below three-tenths of a percent to keep it legal. THC is the mind-altering compound in hemp. Levels above three-tenths of a percent make the crop marijuana and therefore illegal and subject to destruction. "Under our hot, humid conditions, we're concerned about maybe some of those THC rates being elevated," Fankhauser says.
"I think once the science is there, and if growers do their homework and have a solid contract with a processor or purchaser, I think our good specialty crop growers in the state of Florida will find ways to make a profit with this crop," Fankhauser says. "Industrial hemp … may become a profitable crop in conjunction with other existing high-value crops in the state like strawberries, like sugar cane, like peanuts up north … What we appreciate and what we saw from this crowd of growers and others (at Florida Ag Expo) is that people are doing their homework."
Hear more from Fankhauser: