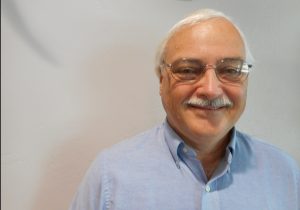 By Ernie Neff
A Dec. 16 discussion of local agricultural issues with a focus on best management practices (BMPs) attracted more than 50 attendees to Immokalee. The University of Florida Institute of Food and Agricultural Sciences (UF/IFAS) Southwest Florida Research and Education Center hosted the event. Professor and center director Kelly Morgan summarizes the discussions, which he says included "some of the success stories that we've had with growers of both vegetables and citrus."
Morgan says this was the second such meeting this year with state legislators to discuss key topics of interest to growers and urban activists, primarily water quality issues. The first meeting in February addressed blue-green algae and red tide.
Morgan estimates about half in the latest audience were vegetable and citrus growers. "Some of our more interested growers and larger growers were here … This is a key topic for them as this has a lot of implications to them as far as operating their properties and being able to produce commodities," he says. Others attending included representatives of agricultural associations, UF/IFAS researchers and attorneys.
Some of the audience members told speakers that BMP nutrient standards for their crops are not adequate for profitable production. The BMP standards are based on recommendations from UF/IFAS.
"If our recommendations need to be adjusted, we can conduct research to do that, to get data," Morgan says. "The big issue is phosphorus recommendations."
At the meeting, UF/IFAS researcher Samira Daroub discussed the success of the BMP program in the 700,000-acre Everglades Agricultural Area (EAA) south of Lake Okeechobee. She reported that the BMP program resulted in a 55 percent average phosphorus load reduction out of the EAA. That reduction was more than twice the reduction required by law.
Another UF/IFAS researcher at the meeting, Sanjay Shukla, discussed payments to growers for water storage and treatment services in the northern Everglades.
Hear more from Morgan: